About Wadskjær Publishing
Wadskjær Forlag har eksisteret siden 2019, hvor vi udgav de første to bøger. I 2020 udgav vi igen to bøger, mens forlaget virkelig fik fart på i 2021. Her udgav vi hele 20 bøger, og omkring 25 udgivelser i 2022. I februar 2023 rundede forlaget titel nr. 50. Denne milepæl blev omtalt i både Bogmarkedet and Startup Magazine.
"Andreas ser vigtigheden i bøger, i læsning og bestemt også vigtigheden i at hjælpe andre, både etablerede forfattere og nye forfattere, med at få udgivet deres bøger. Eftersom bogudgivelse nr. 50 er opnået, og forlaget har planlagt omkring 40 nye udgivelser i 2023, så har Andreas store forventninger til fremtiden." Læs hele artiklen here.
Forlaget er især specialiseret i Non-Fiction and Children's Books, but receives manuscripts in all genres.
We care about all of our publications, and spend an equal amount of time on all of them so that each book has the best opportunity to reach as many relevant readers as possible. We publish printed books in high quality , and produces e-books for all our publications. It is not all books that are suited for becoming an audio-book, but it is our goal that as many as possible will be published as an audio-book as well. 
Wadskjær Forlag i Medierne
Foruden de to føromtalte artikler i Bogmarkedet and Startup Magazine, der markerede forlagets titel nr. 50., er forlagets bøger omtalt i en lang række af landsdækkende, regionale, lokale, faglige og udenlandske medier. Derudover har omkring 70% af forlagets bøger fået lektørudtalelse fra Dansk bibliotekscenter.
Landsdækkende medier: Go'Morgen Danmark, Politiken, Weekendavisen, Kristeligt Dagblad, Information, Jyllandsposten, Ude & Hjemme, UD&SE med DSB, Radio 4, Alt – Vores børn, Bogmagasinet, Radio 24/7, Radio Loud, Bogmarkedet, Berlingske Tidende, Hendes Verden, Børn & Bøger, Magasinet Sein, Gaffa, Børn i Byen, Børn & Fritid, Out&About, Læsekrogen Podcast, Visbys Verden, PoGo m.fl.
Regionale og lokale medier: TV2 Bornholm, Kanal Øst, Dagbladet, DR P4 Sjælland, Sjællandske medier, Jysk Fynske Medier, Bornholms Tidende, Fyens stiftstidende, Folketidende, Ugeavisen Lolland, Frederiksborg Amts Avis, Ugeavisen Øboen, Randers Amts Avis, Egedal Lokalnyt, Sydhavnen Liv, Gladsaxe bladet, VesterbroLiv, Skive Folkeblad, Bornholm.nu, VanløseLiv, Tårnby bladet, 2770 Tårnby, Helsingør Kommunes Biblioteker m.fl.
Faglige medier: Folkeskolen, BUPL, Skolemonitor, Fund & Fortid, Social Kritik, Netværkeren, DISPUK, Peer-nyt, Faglige seniorer, Dansk Vandrelaug, Outsite, Kom Ud, Udefolk, Karrieren, Startup Magazine, Specialpædagogens månedsblad, Landsforeningen for nuværende og tidligere psykiatribrugere, En af os, Dansk selskab for fysioterapi i psykiatri og mental sundhed, Bindeledet, Sund-Forskning, Slægtsforskeren, Anetræet, Klippeøen, Mere overskud nu m.fl.
Udenlandske medier: Tripadvisor (World), Page Turner Awards (World), European Association of Archaeologists (EU), Tidsskrift for psykisk helsearbeid (NO), Mesolithic Miscellany (UK), The State Historical Society of Missouri (US), Salem News (US), Phelps County Focus (US) m.fl.
Vi har samlet alle forlagets omtaler here.
Wadskær Publishing Abroad
Vi tror på, at størstedelen af vores bøger har potentiale til at blive udgivet i udlandet. Derfor har vi en meget klar strategi for at få vores bøger udbredt til så mange lande som muligt. 
Wadskjær Publishing also keeps an eye on foreign publications that may be suitable for publication in Danish in Denmark. We are particularly interested in classically illustrated works of an older date. If you have published a book in another country, then feel free to submit your manuscript and a synopsis to us.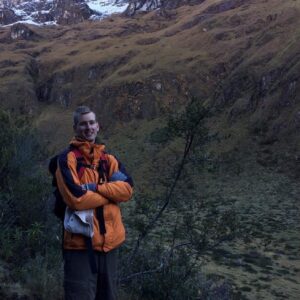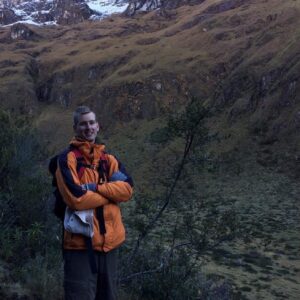 Andreas Valentin Wadskjær
Publishing Manager & Editor
Andreas has a master's degree from the University of Copenhagen and an increasingly long list of publications of non-fiction articles and books.
He also wrote the children's book, Oliver in the Hunter Stone Age.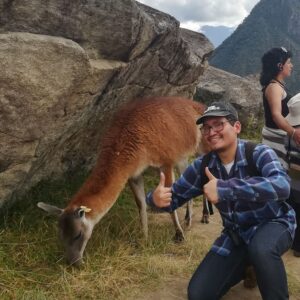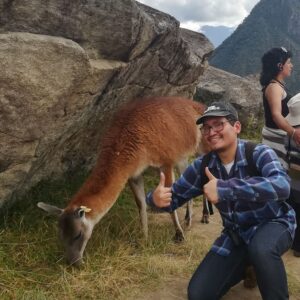 Graphic Designer & Illustrator
Gonzalo has a degree in architecture, and has thereby gained extensive experience with layout and illustration programs, including InDesign. In addition, he is an incredibly skilled illustrator.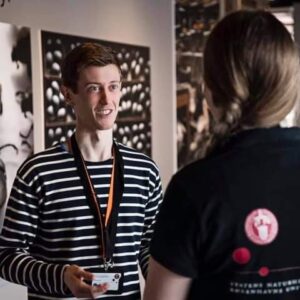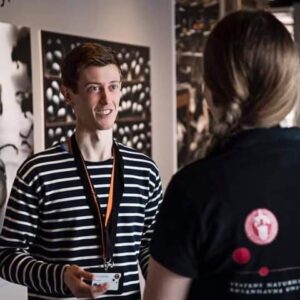 Redaktør & Bogformidler
Morten has a Master degree in sustainable cultural heritage management and has also completed a number of courses in dissemination. He has been involved in developing several exhibitions by for example The National Museum of Denmark.
He wrote the book How to mark a colonial anniversay?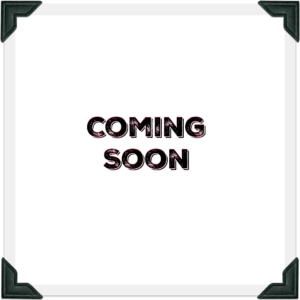 Editor & Translator
Cyril has a degree in literature and a background in philosophy from the University of Copenhagen. He furthermore has experience as an English teacher and speaks five different languages.
He translates to/from Danishand English.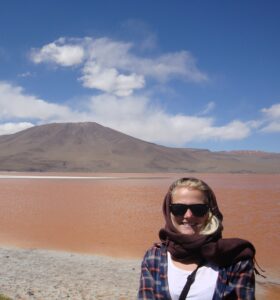 Proofreader & Translator
Sabine has a Master degree in linguistics from the University of Copenhagen. She has several years of experience with proofreading and teaching languages at high schools.
She translates to/from Danish, German and Spanish.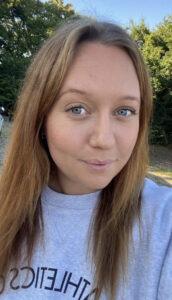 Proofreader
Maria er Cand.mag. i Dansk og Historie på Syddansk Universitet i Odense. Hun har flere års erfaring med korrekturlæsning.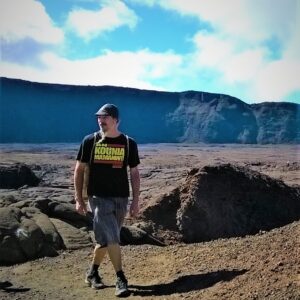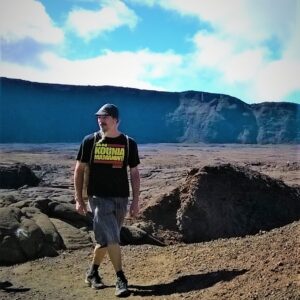 Translator
Aymeric has a PhD in linguistics from Aarhus University with a long list of publications.
He translates to/from Danish, English and French.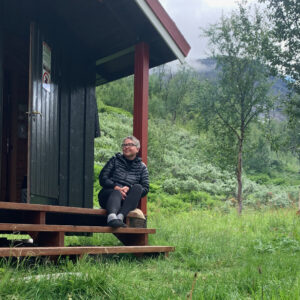 Proofreader
Camilla has a degree in Danish from Roskilde University and in Theater from the University of Copenhagen. She has 18 years of experience as a teacher of Danish at the primary and lower secondary school.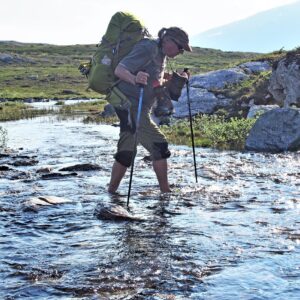 Graphic Designer
René is a self-taught graphic designer who enjoys setting up books in InDesign. He is also the author of four guide books, the most recent of which, The Kebnekaise Mountains, has been published by Wadskjær Forlag. Kebnekaisefjeldene, is published at Wadskjær Publishing
Wadskjær Publishing was founded by cand.mag. Andreas Valentin Wadskjær Petersen in 2019, mainly with an ideology for publishing archaeological literature. Through his work as a publishing archaeologist, he became acquainted with the various processes associated with book and article publishing, including the economy. The major publishers who deal with archeology have incredibly high financial requirements for book publishing, and at the same time without paying royalties to the authors. Therefore, the publishing house was established to produce high quality archaeological literature without expensea from archaeologists and museums.
Today, the archeology plays a smaller part in the publishing house's publications, but Wadskjær Publishing is still keen to help archaeologists publish their research. 
Wadskjær Publishing
Cvr: 40797246
Bobakken 2, 3. Mf. 
2720 Vanløse
info@wadskjaerforlag.dk
Telefontider (+45 22 25 45 63):
Man-Tors: 10-16
Fre: 10-14