Inca-Inge On Adventure in Peru!
Inge Schjellerup (also known as Inca-Inge) is an anthropologist and dr.phil. in archeology. She is Denmark's leading expert in Inca culture and lots of articles, books and not least films have her as a writer or contributing expert. She knew since she was 12 years old that she wanted to study South American cultures. It turned into a master's conference at the University of Copenhagen and a doctoral dissertation from Gothenburg, and today she is a senior researcher at the National Museum in Denmark.
Especially in Peru, Inge Schjellerup is highly regarded for her scientific efforts. She is thus an honorary professor at the universities of Privada Antenor Orrego and Nacional de Trujillo. In recognition of her scientific and social work, she has been awarded Peru's most prestigious honor. "The Sun Order".  
Over the years, she has led many anthropological and archaeological research projects in Peru, Ecuador and Bolivia and most recently found completely unknown archeological sites in the cloud forest.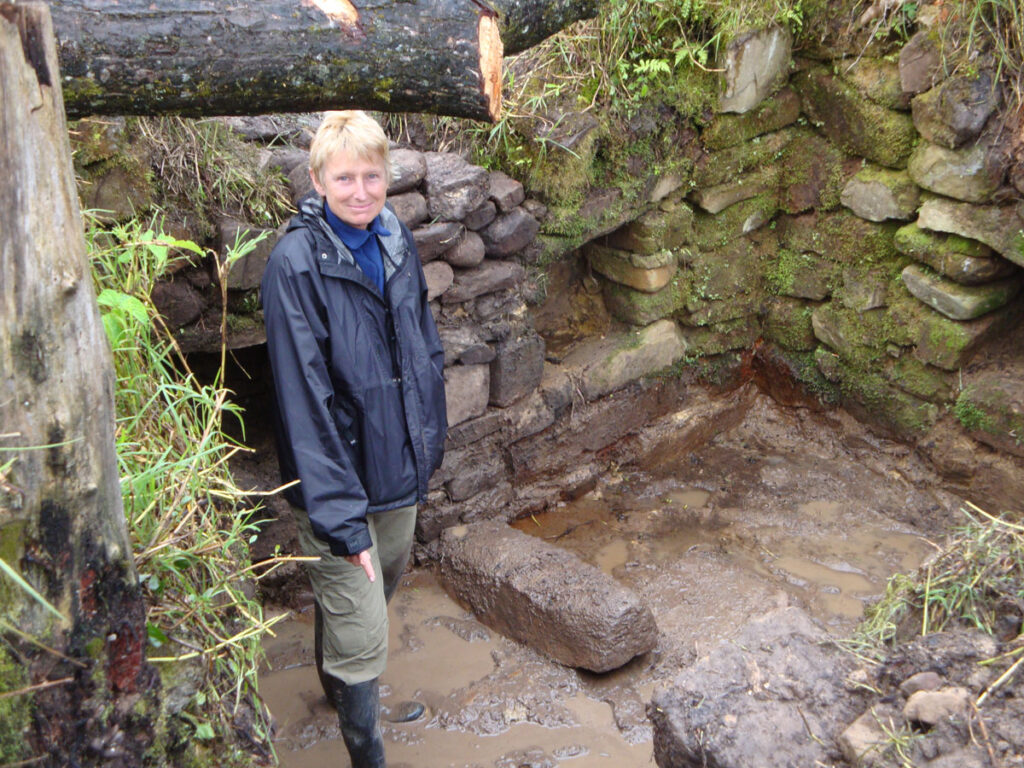 Inge has been working on various fieldwork projects in Peru since 1971, focusing in particular on Chachapoyas culture in the northeastern Peru.
The work in Peru's cloud forest and highlands is done by hand and the arrival to the inaccessible areas is done on horseback or on foot. The team often has to cut through with machetes to reach the ruins, which must be investigated.
Inge Schjellerup & Wadskjær Publishing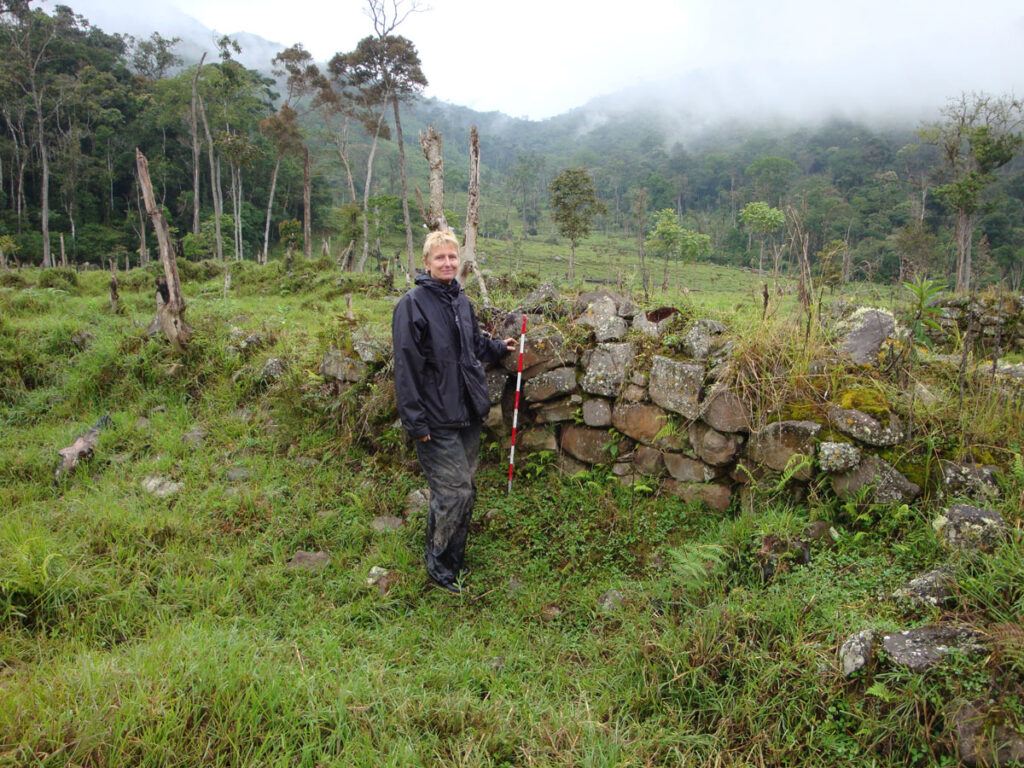 Personally, I have had the pleasure of working with Inge since 2014, when she was in charge of a large expedition. We followed in the footsteps of the Spaniards and their attempt to find the city of gold, the famous El Dorado. An expedition that lasted 14 nights and over 60km through jungle and highlands. The result was that the Spaniards' hundreds of years old maps were measured with GPS and in connection to the route we registered almost 100 ruins and construcctions.
In 2016 I went again with Inge to Peru - this time to the city of ruins, Posic. This was to be Inge's last expedition as a field leader, but again in 2018 she participated in an expedition to Posic to contribute her knowledge.
In addition to fieldwork, her research has consisted of studying several original documents in archives in Chachapoyas, but also in Seville and Madrid, to gain a deeper knowledge of the early Spanish colonial history, which often tells something about the Incas and especially the people of the Chachapoyas area.
As a trained anthropologist, Inge has also studied agriculture in Chuquibamba, Peru. She has lived with people and participated in their lives and work - she has been involved in everything from planting potatoes to harvesting corn.
She is current with the following books at SPOT PRICE: